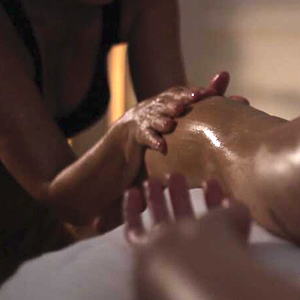 LOMI-LOMI MASSAGE
Ancient, sacred Hawaiian healing massage. We may recognize dozens of elements of contemporary massage techniques in these thousand-years-old, harmonic set of movements. Lomi means the kneading movement of a content cat – similarly the masseuse uses her soft underarm and fleshy part of her palm to relax muscles and joints.
Hand movements, prayers to the body and special breathing techniques all serve the cleansing of body & soul, and the restoration of completeness.
The treatment of 1-1.5 hours can be complemented with ritual body scrub or body wash therapies, as well as hot lava stone massage. During the treatment, underwear can stay on the body.
Lomi-lomi massage summons great strength and helps you find harmony with yourself and the world.
Prices:
1 hour-long treatment (1.5 hours of stay): HUF 15000
1.5 hours-long treatment (2 hours of stay): HUF 20000